The Sunday Times Magazine – Comic Strips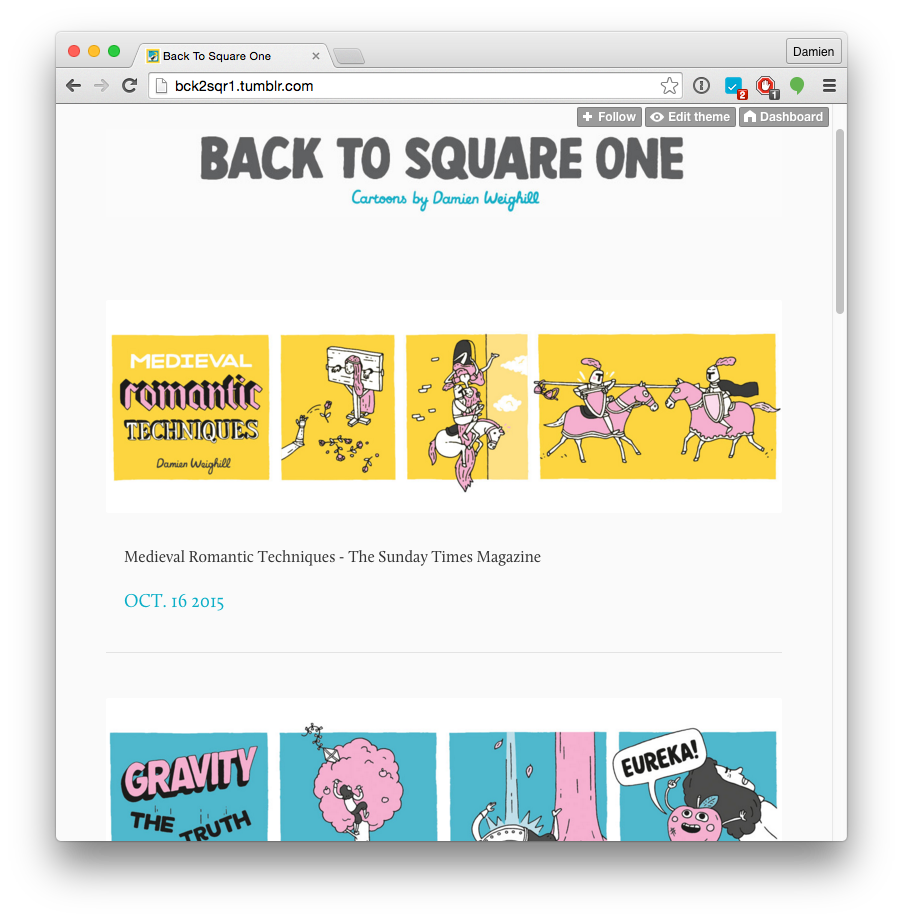 Since the summer I've had an amazing opportunity/challenge to create a weekly comic strip for The Sunday Times Magazine. The strips that have been printed so far have covered all kinds of important subjects – I've spotlighted Extreme Sports played by idiots, dealt a huge blow to Mr Isaac Newtons's credibility and given a few pointers on Romance in the Medieval workplace.
I'll post them on this blog from time to time but I'm keeping an archive of the strips on tumblr and on instagram.
tumblr – http://bck2sqr1.tumblr.com/
instagram – https://instagram.com/explore/tags/thestmagazinecomic/